Description
World Premiere
Mill Valley Film Festival
Official Selection
St. Louis Int'l Film Festival
Synopsis
1973: A rookie reporter attempts to get coverage of the American Indian Movement's occupation of Wounded Knee, South Dakota. Frequently met with opposition and threats from vigilantes and the government, he is eventually arrested by FBI agents. Forty years later, while traveling back to the Dakotas to see the effects of activist efforts from the 1970s, he finds himself entangled with the FBI again, this time for the alleged killing of a Canadian informant.
Director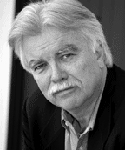 Kevin McKiernan has been a foreign correspondent for more than thirty years and he has reported from Central America, Asia, Africa and the Middle East. His articles and photographs have appeared in The New York Times, the Los Angeles Times, The Christian Science Monitor, Newsweek, Time and other publications. He lectures frequently at universities and he has appeared as a guest on a number of television programs, including the CBS Evening News and the NBC Today Show. He recently covered the Iraq war, for ABC News, for extended periods in both Kurdish and Arab areas. Prior to that, he co-produced Spirit of Crazy Horse for PBS Frontline and he wrote and directed Good Kurds, Bad Kurds, the award-winning PBS documentary. His book, THE KURDS: A People in Search of Their Homeland was released by St. Martin's Press in 2006. His film Bringing King to China premiered in 2011.
McKiernan graduated from the University of St. Thomas in St. Paul, Minnesota, with a B.A. in English literature. He earned a JD from Northeastern University Law School in Boston and he practiced law in Massachusetts prior to his career in journalism. He lives in Santa Barbara, California.