Description
*Official Selection Hot Docs Documentary Film Festival
"A memorable glimpse of Toronto's shadiest corners." -Eye Weekly
Synopsis
With a new baby and wife to support, out-of-work filmmaker Matt Gallagher tries his hand – and some would say "luck"- at playing poker for a living.
This inside journey into the unconventional, often bizarre, underground world of illegal poker clubs finds a world populated by colourful characters, straight out of central casting. A world where the workday starts at midnight, runs strictly on cash, and can change forever with the simple flip of a card.
Playing poker to pay the bills means living side by side with risk. But, as Matt soon discovers, the real meaning of risk lies far outside the poker room and can strike in the most personal way. Matt's intimate, first person narrative is joined by the voices of other grinders with stories that range from tales of ultimate success to personal disaster.
For the first time ever, Grinders pushes past the conventional curtain of mainstream poker and brings the camera inside the underground poker circuit and into the lives of those chasing the elusive and often destructive — dream of the grinder. Along the way, Gallagher comes face to face with the true meaning of life, risk, fatherhood…and the secret art of poker.
Director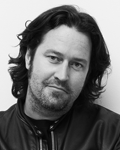 Matt Gallagher
An award-winning director, Matt has over 15 years experience in a range of television genres from documentary one-offs and series, to studio music productions and sketch comedy TV.
Matt has just completed the feature documentary Grinders for TVO, Knowledge Network, Access and Canal D, which premiered at Hot Docs 2011.
Recently Matt was directing/shooting episodes for the National Film Board of Canada's on-line, interactive Recession Project. Matt's last feature documentary was The Rise and Fall of the Grumpy Burger.