Description
"…a poignant and inspiring look inside Israeli society. A must-see."
– Natan Sharansky, Author, Human Rights Activist
"It does no persuading, arguing or advocacy whatsoever…it's an emotional, inspiring look at what accounts for Israel's success." – The Jerusalem Post
"Israel Inside is a true feel-good movie that inspires the viewer to work to make the world a better place for everyone." – Jennifer Laszlo Mizrahi, Founder & President, The Israel Project
"…an intriguing documentary that shows the world the special country Israel…it shows how Israel has used its success for the benefit of the world, something we as Jews are particularly proud of." – Rabbi Lord Jonathan Sacks, Chief Rabbi, United Hebrew Congregation of the Commonwealth
"Israel Inside beautifully illustrates the incredible achievements of such a tiny nation. It is truly mind-boggling what Israel has achieved in just over 60 years of statehood and after a national history of 3,600 years." – George Gilder, Author,'The Israel Test'
Synopsis
Israel Inside: How a Small Nation Makes a Big Difference is a new feature-length documentary that explores the positive characteristics of Israeli society from a humanistic, psychological, and emotional perspective. This insightful and uplifting documentary sidesteps the usual conversation of politics, conflict and violence, and tells the story of the Israeli people – whose resilience has propelled Israel to the forefront of world innovation and progress.
Despite daily challenges ranging from limited resources to security needs, Israeli creativity and inventiveness help make the world a better place. Israel has made significant advancements in the fields of science, environment, medicine and technology, and has shared these developments with the rest of the world.
How did this happen? What underlying growth factors have given rise to this small nation's triumph over adversity?
The 55-minute film is hosted by Dr. Tal Ben Shahar, who gave up the unique distinction of being Harvard University's most popular lecturer to return to his native country, Israel. In the film, Ben Shahar explores the core character strengths – called "actualizers" – that enable Israelis to succeed against incredible odds. Through Tal's eyes we explore the deep-seated values such as education, family, and responsibility for the world (a Jewish concept known as "tikkun olam"), which directly contribute to Israel's accomplishments in the economic, technological and humanitarian spheres. And while none of these actualizers are in and of themselves unique to Israel, in combination they are bringing about unparalleled progress and achievement.
Israel Inside features interviews with leading entrepreneurs, academics, and politicians including Jerusalem Mayor Nir Barkat, Rabbi Lord Jonathan Sacks, Sir Martin Gilbert, Prof. Alan Dershowitz, Prof. Jacob Frankel, Tamar Jehuda-Cohen, and Shai Agassi.
Director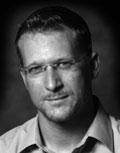 Wayne Kopping
Kopping is an award-winning documentary filmmaker who has directed and edited the films:
– Crossing the Line: The Intifada Comes to Campus(2009)
– The Third Jihad: Radical Islam's Vision for America (2008)
– Obsession: Radical Islam's War Against the West (2006)
Kopping is similarly known for his film and television work in South Africa. He has been featured on CNN and Fox News.