Description
Audience Award Provincetown International Film Festival
Grand Jury Finalist Full Frame Festival
Best Documentary Nomination GLAAD Media Awards
Official Selection
Tribeca Film Festival
Nantucket Film Festival
Independent Film Festival of Boston
"Henry Corra's 'Same Sex America' sets a standard that will be hard to match." – Variety
"Heartfelt and moving" – Chicago Tribune
Synopsis
One year ago history was made when Massachusetts became the first state in the nation to sanction gay marriage. In SAME SEX AMERICA, filmmaker Henry Corra weaves the stories of seven gay and lesbian couples on their emotional journey to the altar with the dramatic showdown at Massachusetts' constitutional convention, a vivid demonstration of democracy in action that may change the course of history. The film captures all the nuance of what may be the defining chapter in the history of the gay and lesbian struggle for equal rights.
Director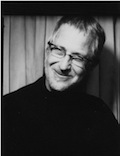 Henry Corra
Henry Corra is a New York City based documentary filmmaker best known for his highly acclaimed films Umbrellas (1995), George (2000), Frames (2004), Same Sex America (2005) and Emmy-nominated NY77 (2007). Corra's work is influenced by cinema verite filmmakers David and Albert Maysles (Salesman, Grey Gardens, Gimme Shelter) whom he collaborated with from 1981 – 1994. In 1994 Corra launched his own production company, Corra Films Inc. Corra Films, located in the heart of downtown Manhattan, draws on the talents of some of New York's most innovative and original filmmakers, editors, artists, musicians and designers.
Corra's films have been exhibited worldwide in theatrical venues from New York City, San Francisco, Paris and Berlin, in broadcast venues including HBO, Showtime, LOGO, CBS, PBS, VH1, Arte and Channel 4. His work has also been exhibited in museum and cultural venues internationally including The Museum of Modern Art, New York, The Louvre in Paris, The National Gallery Of Art, Washington, DC and the Pacific Film Archives in San Francisco.
He has done episodic TV projects for broadcasters including VH1, MTV and Sundance Channel and he's been singled out as one of the foremost director's of reality TV commercials in America creating highly successful campaigns for clients ranging from Mercedes, Master Card, Gateway Computers, Proctor and Gamble, SC Johnson, Reebok, McDonalds and Ford.