Description
"This surprisingly effective hour-long documentary hits on a number of major topics, making it a must-have for most university collections. Highly Recommended." – Video Librarian
Synopsis
A group of Israeli women, most of them in their sixties, established Machsom Watch – Checkpoint Watch to guard the human rights of those passing through the checkpoints between Israel and the West Bank.
Over years these women have documented the checkpoints on film providing viewers with a never-before-seen angle on their interactions with the soldiers and their advocacy for the population's needs.
This documentary showcases very special women who stood in the heart of the conflict since 2001 with extraordinary courage, humanity and dedication.
Director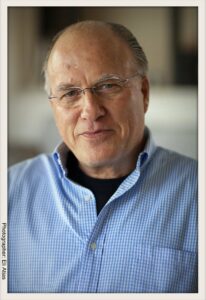 Eliezer Yaari (born 1949) is an accomplished Israeli journalist and filmmaker. He started his career at the Israel Broadcasting Authority (1977-1998). He served in a wide range of positions including director of programming, field producer of documentaries, chief editor, and anchorperson of news magazines.
Eliezer is active on a variety of platforms including radio, photo-journalism, and electronic media.
His recent documentaries: "The Optimists" (2018) and "The Checkpoint Women: Memories" (2023).