Description
World Premiere Hot Docs Film Festival 2016
"4/5 stars!" – NOW Magazine
"Poignant, pointed, and impassioned." – Toronto Film Scene
"Emotionally charged." – Digital Journal
Synopsis
"Prison should be for people we're scared of, not people we're mad at."- Detroit Sheriff Benny Napoleon
The story of three vastly different people steeling themselves against the daunting prospect of serving prison sentences for the very first time. Shot over three years, How to Prepare for Prison captures their growing psychological trauma as their children and families face poverty and social shame, and the individuals charged face their fears about violence in prison and whether or not they can survive the loss of freedom. All three experience protracted waits for their trials, and whether they've really committed a crime or not, they feel the enormous power of the law. How to Prepare for Prison goes beyond the notion of guilt or innocence. Its intimate look at the lives mental and emotional states of those awaiting judgment—filled with regret, defiance and stark fear.
Director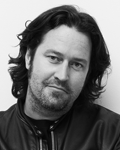 Matt Gallagher is an award-winning director with over 20 years experience in documentary production. Having directed and shot three feature documentaries, numerous shorts for the NFB, and several one-off docs for CBC and TVO.
He has directed big-budget documentaries and documentary series for History Television, CBC, BBC, The History Channel, W Network, and the Food Network. His documentaries have screened at Hot Docs, Yorkton, Atlantic Film Festival and at Input.
He has been nominated for two Gemini's for his documentaries, one Canadian Screen Award, a Chalmers Award and won the Best of the Festival at the Yorkton Film Festival.