Description
"Kenny has the power to charm, no matter which way the water swirls.-Maureen M. Hart, Chicago Tribune
"One of the funniest, warmest films of the year. Highly recommended." -Nigel Kendall, London Times
"Charming, disarming and funny as hell; the perfect antidote to any disappointing summer blockbuster." -William Thomas, Empire
"Thoroughly enjoyable, warm-hearted and genuinely hilarious" -Matthew Turner, View London
Synopsis
From the biggest festival to the smallest church social, Kenny Smyth delivers porta-potties to them all. Part philosopher, part comedian, and all heart, Kenny is one of the cogs in society's machinery; a knight in shining overalls taking care of business with his faithful "Splashdown" crew. The film lifts the lid on one of Australia's roughest diamonds as he juggles family tensions, fatherhood and sewage with charm, humor and unflinching dignity.
Director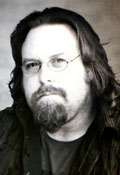 Clayton Jacobson
Clayton Jacobson graduated from Australia's prestigious Swinburne Film & TV school in the mid 1980s. Collaborating with established directors, Clayton entered the industry editing feature films, TV and documentaries, working with such luminaries as Jane Campion (The Piano), Richard Lowenstein (Dogs in Space), Paul Goldman (Australian Rules), Andrew Dominik (Chopper) and John Hillcoat (The Proposition).
Like many directors before him, Clayton cut his teeth directing music videos for some of Australia's premier musical acts, including INXS, John Farnham, Kate Ceberano, and Jimmy Barnes. Clayton then shifted gears, directing award-winning local and international television commercials as well as two documentaries: The Holy Roadside for Mushroom Records, and Inside This Room, an ABC-TV special featuring the work of performers/composers David Hirschfelder and David Hobson.
Comedian John Safran enlisted Clayton's help to direct his AFI award-winning "Footloose" segment for SBS's "Music Jamboree" program.
With feature films firmly in his sights, Clayton has spent the last few years building his skills base by directing several award-winning short films. KENNY is Clayton's feature debut.