Description
Official Selection
San Francisco International Film Festival
Rooftop Film Festival
Lincoln Center Independents Night
POV Premiere Film on PBS
Born From Above Award Religion Today Film Festival
Freedom Award Al Jazeera Int'l Documentary Festival
Best Documentary Luanda Film Fest Angola
Synopsis
Puerto Rican American rapper Hamza Pérez ended his life as a drug dealer 12 years ago, and started down a new path as a young Muslim.
Now he's moved to Pittsburgh's tough North Side to start a new religious community, rebuild his shattered family, and take his message of faith to other young people through his uncompromising music as part of the hip-hop duo M-Team.
Hamza finds love on a Muslim networking website and seizes the chance for happiness in a second marriage. But when the FBI raids his mosque, Hamza must confront the realities of the post-9/11 world, and challenge himself.
Director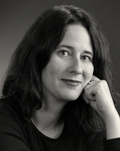 Jennifer Maytorena Taylor
Producer/Director Jennifer Maytorena Taylor's credits include the documentaries Ramadan Primetime, Special Circumstances, Paulina, Home Front and Immigration Calculations, and many short films and television segments.
Her work has won numerous festival awards and two Emmys. Based in San Francisco, she has held several arts and journalism fellowships, most recently with New Muslim Cool at the Sundance Institute's Documentary Edit and Story Lab.