Description
Synopsis
February 11, 1979. It would take just 13 months to irrevocably change the course of global history and introduce the world to a new era of modern terrorism. The Islamic Republic of Iran rose up from an unlikely revolution in a country that had never seen financial crisis, disgruntled military, or faced defeat in war.
Radical Obsession explores the transformation of Iran from a western-influenced monarchy to a modern orthodox theocracy. It investigates how Ayatollah Khomeini's vision for a society shaped by a ruling council of Imams radically upset the balance of power in the Middle East: a vision that reignited an age-old sectarian struggle for dominance of the Muslim world while spreading a deadly current of fear and an unyielding mission of state-sponsored terrorism.
Director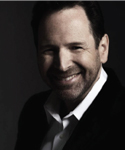 Barry Avrich, acclaimed documentary filmmaker, is responsible for over 48 documentaries and best known for provocative exposes of Hollywood power brokers such as Lew Wasserman (The Last Mogul), Harvey Weinstein (The Reckoning), and powerful films such as Blurred Lines, David Foster: Off The Record and the critically acclaimed film Prosecuting Evil. He has also produced and directed 17 stage-to-screen adaptations of Shakespeare's iconic films including The Tempest with Academy Award-winning actor Christopher Plummer. Avrich built the world's first state-of-the-art movie theatre in a hospital.
Avrich authored his best-selling memoir, Moguls, Monsters and Men.