Description
World Premiere Woodstock Film Festival
WINNER Best Doc
Gasparilla Int'l Film Festival
Grand Rapids Film Festival
Sunscreen Film Festival
WINNER Jury Prize Doc Feature Woods Hole Film Festival
"'The Longest Game' is just as spry and eager to tease as its subjects" – The Moveable Fest
"Lovingly handcrafted… Getting old never felt so good." – Lauren Wissot, Filmmaker Magazine
"So distinctive… [Director Camille] Thoman's instinctual approach to her subjects deviates from well-trodden narrative…into something far more probing about the slippery nature of memory, the connections we make that are truly important and an appreciation of the little things that continue to make life worth living" – Stephen Saito, The Moveable Fest
"Uncovers ageless answers of who we are, and why." – Steve Persall, Tampa Bay Times
"Absolutely delightful." – WAMC Radio
Synopsis
In the picturesque village of Dorset, Vermont, twelve men get together every day at 1 p.m. to play a game called paddle tennis. Their average age is 81. Jokes are told, insults exchanged and a small, spongy ball is batted back and forth across the courts. The four walls of the "Paddle Hut" have heard some stories.
The Longest Game is a poignant look at the joys of camaraderie, and the triumph of maintaining vigor in the face of advancing age. A meditation on memory, fantasy, time, love, death and paddle tennis.
Director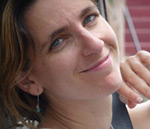 Camille Thoman
Camille's upcoming thriller YOU WERE NEVER HERE, which she wrote and will direct, also explores themes of change & flux. YOU WERE NEVER HERE is being produced by Before The Door Pictures (ALL IS LOST, MARGIN CALL), Cassian Elwes & Rob Barnum. Camille's last short film, FALLING OBJECTS, starred Tony nominee/Golden Globe/Emmy nominee Mireille Enos (THE KILLING, WORLD WAR Z), Oscar winner Melissa Leo and Oscar winner Timothy Hutton. Her solo performance art pieces, NUMB and NUMB B. have toured the UK and ran at The Young Vic and The BAC in London. NUMB was nominated for a Total Theatre Award at the Edinburgh Fringe Festival and was broadcast on the BBC. Camille received her BA from the University of Bristol in the UK.