Description
Official Selection
Doc NYC
Margaret Mead Film Festival
Boston Jewish Film Festival
Atlanta Jewish Film Festival
Washington DC Jewish Film Festival
"A deeply engaging and satisfying new film! Deals dead-center with the thorniness of Jewish identity."
-The Jewish Week
Synopsis
Before World War Two, Poland's 3.5 million Jews made the country the epicenter of the Jewish world. Today less than 20,000 Jews live there. Due to the Holocaust and ensuing Soviet era, Poland's remaining Jews hid their identity from their children. With the fall of Communism in 1989 a young generation of Jews began learning their long-buried ancestry. The Return focuses on four women in their 20's who face the unique challenge of trying to create an identity in a vacuum, with little knowledge of their heritage. The Return depicts their valiant efforts at creating a new, authentic Jewish community in a country still regarded in the U.S. as the "Jewish graveyard."
Director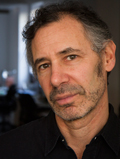 Adam Zucker (Director / Producer / Editor) is an award-winning documentary filmmaker and editor. His previous film GREENSBORO: CLOSER TO THE TRUTH premiered at SXSW, was the closing night film at the Full Frame Film Festival and went on to play at over 35 festivals in the U.S. and abroad. It received the Audience Award for Best Feature at the Rome International Film Festival and Best Documentary at the Dead Center Film Festival. The film has also been shown at dozens of universities and educational settings, including the United Nations. The nationally focused Audience Engagement effort, The Closer to the Truth Project, utilized the film in varied communities across the U.S.
Adam was director, writer and co-producer of episodes of the three-part series FREE TO DANCE, chronicling African-American contributions to modern dance. The Emmy-winning series aired on PBS. Previously Adam made 16mm experimental films which have shown nationally, including a one-person screening at the Museum of Modern Art, New York. He has received grants from the Sundance Documentary Fund, Jerome Foundation, New York State Council on the Arts, Foundation for Jewish Culture, Taube Foundation for Jewish Life and Culture and the Southern Humanities Media Fund among many others.
Adam has also edited numerous feature documentaries including Rory Kennedy's AMERICAN HOLLOW (HBO, Sundance Film Festival), Dori Berinstein's CAROL CHANNING: LARGER THAN LIFE, SHOW BUSINESS and GOTTA DANCE (all Tribeca Film Festival premieres and Showtime broadcasts), Michael Kantor's BROADWAY: THE AMERICAN MUSICAL (PBS), Madison Davis Lacy's RICHARD WRIGHT: BLACK BOY (PBS) and Ken Burns and Steve Ives' THE WEST. (PBS). He has cut many films for PBS series including American Experience and POV.